Ensure the traceability of the interior cleaning of your tanker trucks
Traceability is essential in the food sector. The transport of foodstuffs is no exception. Each interior cleaning of a food tank must meet HACCP standards and be completely traceable by means of a single certificate.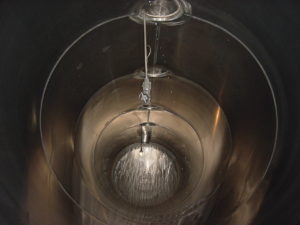 Inspections of the food transport process will become even more strict in the future. You must be able to prove at any time that the steps to wash the inside of any food tank were performed. That is why TEC Concept offers you bespoke support to set up your tanker truck cleaning traceability system, so that it meets HACCP standards and, if necessary, kosher standards. The traceability program generates a single certificate at each wash attesting that the wash cycle was performed.
Why trust TEC Concept? There are so many reasons! Here are just a few:
More than 35 years of experience in tank cleaning
Durable solutions for the interior and exterior cleaning of food tanker trucks
Network of loyal customers who have been using our solutions for years
Manufacturer of interior and exterior truck wash stations, as well as TEC/ROTEC washer heads
Contact us for more information
Discover the services TEC Concept offers